For our customers protection, we can not restart your service.
You will need to login to your account and restart service.
If you want to restart your service plan, please follow these two steps
Step One:

Login and click on subscriptions on the menu and choose the plan you want to resubscribe to.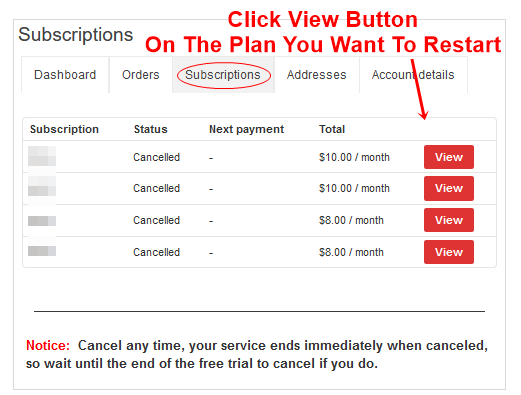 Step Two:
Click The Resubscribe Button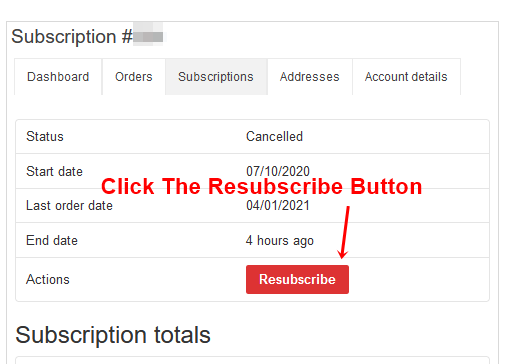 Login to your subscription(s) Click Here