For our customers protection, we can not cancel your service.
You will need to login to your account and cancel services.
You can cancel your service subscription in three Steps:
Step One:
Login to your account and click Subscriptions from the menu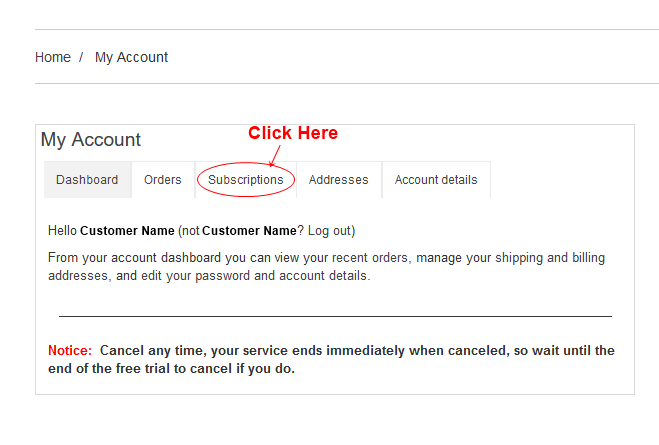 Step Two:
Select the active subscription and the click view button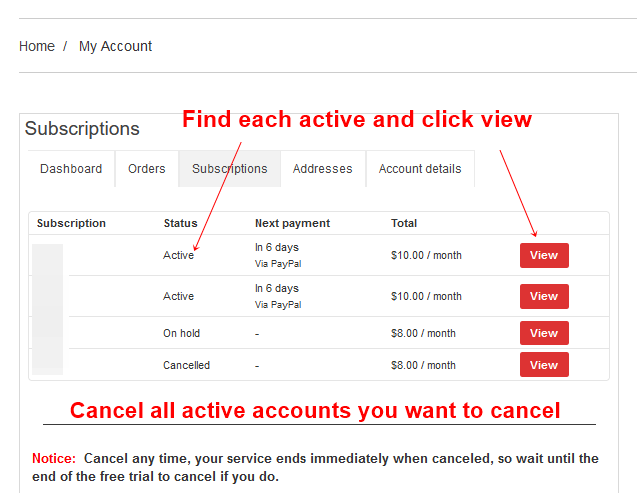 Step Three:
Click on the Cancel Button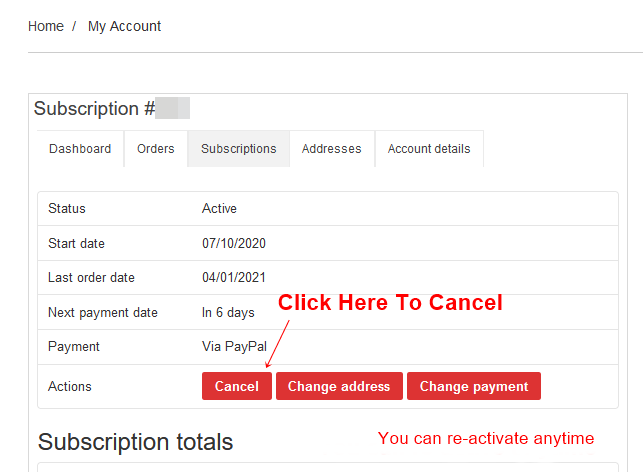 If you want to start your service again, just login and re-activate at any time.
Login to your subscription(s) Click Here