For our customers protection, we can not activate or cancel your service plan.
WARNING: Your signal will be canceled immediately, you will NOT be able track your device within 5 minutes. Please make sure you are finished with using the tracker. It also takes up to 72 hours on reactivation for the network to sync to your device. Our system is automated and can not be changed by our support team.
You will need to login to your account and cancel services.
You can cancel your service subscription in three Steps:
Step One:
Login to your account and click Subscriptions from the menu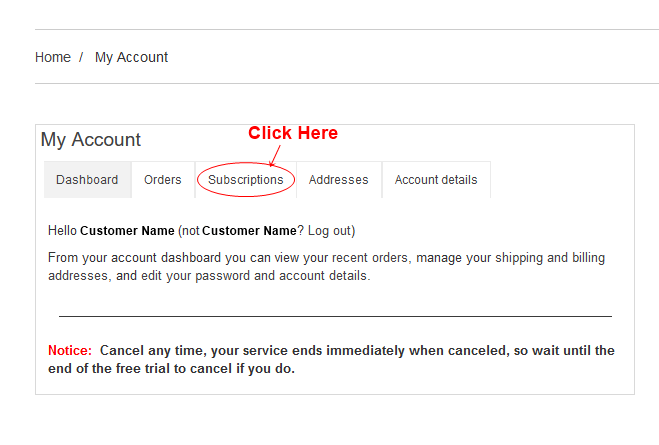 Step Two:
Select the active subscription and the click view button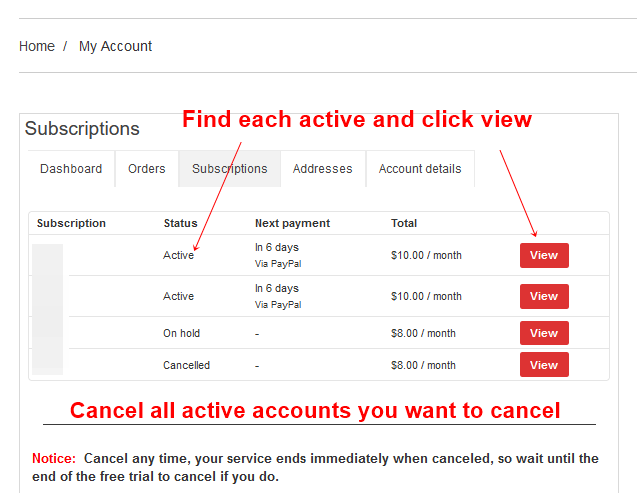 Step Three:
Click on the Cancel Button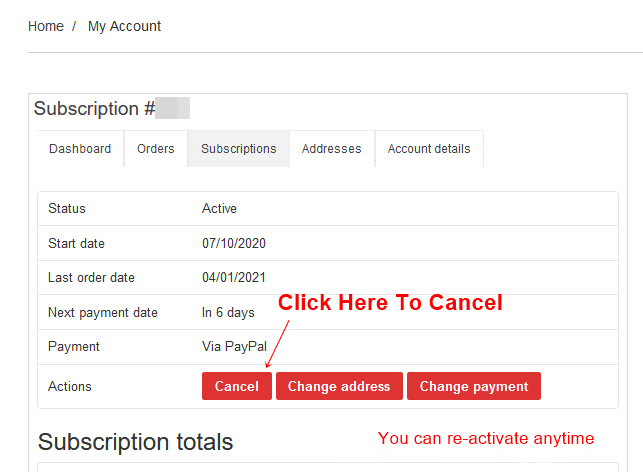 If you want to start your service again, just login and re-activate at any time.
Login to your subscription(s) Click Here